Allied Product Portfolio Managers Mohannad Shaban and Danee Lackey leverage their pneumatics experience and expertise to address the technology's advantages, disadvantages, evolution and applications, as well as to suggest steps customers can take to modernize their pneumatic systems and introduce Allied's leading pneumatics suppliers and solutions.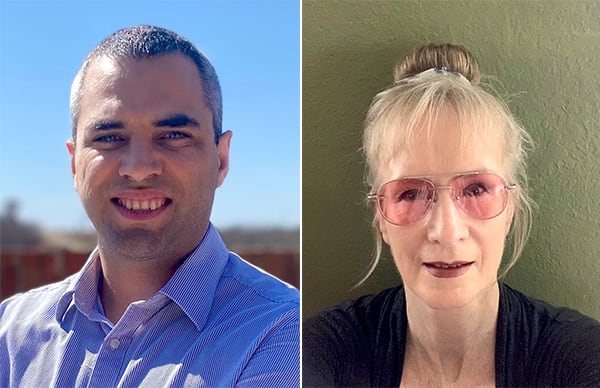 Pneumatics isn't new to the manufacturing world, but in a wide variety of industries ranging from industrial automation to food and beverage, it's as critical as ever. And as manufacturing technologies continue to evolve and expand at an unprecedented rate, so too have the options available to companies looking to maintain or improve their current pneumatic systems. In this installment of Allied Electronics & Automation's Ask the Expert Series, Product Portfolio Managers Mohannad Shaban and Danee Lackey leverage their pneumatics expertise to provide clarity for customers trying to navigate this complex space, as well as to highlight some of the latest and greatest pneumatic products available from Allied's extensive supplier network.
Hi Mohannad and Danee. Where did you develop an interest in pneumatics, and what originally drew you to pursue this interest at Allied?
Mohannad: I joined Allied in 2020. Originally, I am from Jordan, and while living there I worked for a family-owned company that specialized in pneumatics. After mastering a few basic physics equations, it was very simple to understand pneumatics due the simple product design, and I began technical training in the field while I was still in high school. In Allied, I saw a once-in-a-lifetime opportunity to utilize my skills on behalf of a distributor that worked with more pneumatics solution suppliers than I had ever seen. It took me a year to finally secure a role at Allied, and I am really glad it all worked out.
Danee: In my case, I was drawn to pneumatics by the creativity it offers — especially as the field continues to innovate. I have a bit of an artsy side, and I like finding new and exciting ways to implement the new pneumatics products and designs we sell into my crafts. The projects I have done have become pretty well-known at the office; I'm hard to beat at our annual Halloween pumpkin carving competition! Outside of that, I also have a strong interest in people and relationships, which originally fueled my pursuit of a psychology degree. In many ways, Allied was a perfect fit for me — a company with a fantastic reputation that allowed me to cultivate hundreds of strong, ever-evolving supplier relationships while staying on the cutting edge of the latest technical innovations.

Could you please explain what pneumatics are and which industries and applications pneumatic systems are used in?
Danee: By definition, pneumatics is a branch of engineering that uses compressed air or gas as an alternative energy source to create fluid power. It is a relatively simple science, but it has nearly limitless applications. In manufacturing, for example, pneumatics is used to automate processes with the help of actuators and run tools and is used for blowing and drying applications.
Mohannad: The largest business sector that implements pneumatics processes on a wide scale is industrial automation. The medical and food and beverage industries also use pneumatics to create vacuums for packaging and moving products around and are our next two largest customer bases. Other market segments that use pneumatics include the automotive, oil and gas, concrete and packaging industries. Pneumatics is a really broad market, and we have well-established, long-standing customer relationships in each of the various segments.
What are some of the primary advantages and disadvantages of pneumatic systems?
Danee: The advantages of pneumatics are rooted in favorable economics. Pneumatic system designs are simple; they are safe and fast, and they have a long lifetime compared to other systems. However, pneumatic systems also have their drawbacks. For example, there's a maximum pressure or force that pneumatic systems can offer, which can limit application flexibility. They are also not as smooth as other alternatives. They can't necessarily stop mid-motion, and they don't offer the precision of an electromechanical system in certain applications. Pneumatic systems can also have significant operating costs, and necessary components like compressors and dryers can be expensive.
Mohannad: Pneumatic systems are also clean. Exhaust air does not cause any contamination, which is an invaluable quality for certain applications. Additionally, it's important not to overlook how safe pneumatic systems are. Because electricity use, if it's even needed, is limited to control signals, there's a significantly lower risk of explosions, and because pneumatic systems are normally limited to a maximum pressure, there's no need for a lot of overload safety products. When a pneumatic component malfunctions and springs a leak, it will still function — albeit with reduced pressure — which gives users time to plan for maintenance with minimal, if any, downtime. If components malfunction in other systems, it could completely shut down the machine until the issue is fixed, which can quickly accumulate opportunity costs. Another thing to keep in mind is that pneumatic systems are loud. So, if your facility is heavily populated with workers, you will probably need to consider some noise reduction measures.
You mentioned how clean pneumatic systems are. Does this characteristic extend to environmental impact? The industrial manufacturing industry has been increasingly focused on environmental sustainability due to both regulations and investor pressure. Are pneumatics part of the solution?
Danee: I think they are. Pneumatic systems certainly have an efficient footprint once in operation, but they're not perfect in terms of environmental impact. For example, although most pneumatic systems don't use electricity, electricity is required to manufacture compressed air for these systems and that process creates CO2 emissions.
Mohannad: The impact of pneumatics largely depends on the pressure source. Although compressed air creates emissions when manufactured, it has a minimal environmental impact during operation and zero impact when disposing. However, the technology is always evolving. We are nearly at a point where zero-emission technologies can virtually eliminate emissions from pneumatic systems. Even in systems powered by other sources, the environmental impact can be greatly reduced through system upgrades, converting to compressed air or even simply adhering to best practices such as regularly inspecting devices for leaks and repairing when necessary.
As part the rise of industrial automation, pneumatics technologies have experienced considerable evolution in recent years. What are some examples of this, and what products should customers consider if they want to upgrade their pneumatic systems to take advantage of these new technologies?
Danee: So much of the exciting new technology in pneumatics is related to providing feedback, or rather data collection opportunities. For example, we now sell specialized sensors equipped with M12 connectors that can go on a cylinder to detect, say, rod position and provide NPN or PNP outputs. In addition, several pneumatics products now have IO-Link capabilities, which enhance data transmitting abilities and improve display visualizations to the point where predictive maintenance becomes possible — a feat that was attainable only by the largest, wealthiest companies until recently.
Mohannad: Additionally, such technology has the benefit of being modular and more energy efficient. In today's uncertain and complex regulatory environment, efficiency is particularly valuable. For instance, if you're designing an automated robotic application, you're going to have to balance the energy needs of moving a product with the environmental impact of that energy. Doing so not only significantly reduces regulatory risk, but greatly reduces costs in the long run.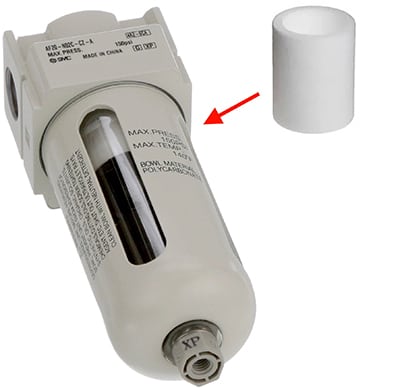 What components of pneumatic systems are most prone to requiring repair or replacement?
Danee: Air preparation products tend to require the most routine maintenance, as there are elements within the air filters that ensure the air applied to the system is free of contaminates, and those must be switched out routinely. Compressors also require routine maintenance. For compressors that run continuously, most manufacturers recommend quarterly maintenance to change the oil and inspect any tubing, which can wear out over time.
Mohannad: Agreed.This is especially important because it's impossible to determine exactly how long tubing will last. Tubing lifespans depend on both the pressure and the quality of the air running through them. For example, a higher pressure application combined with an aging filter will wear tubing out faster than a lower pressure application.
What are some of the most popular pneumatics solutions available through Allied?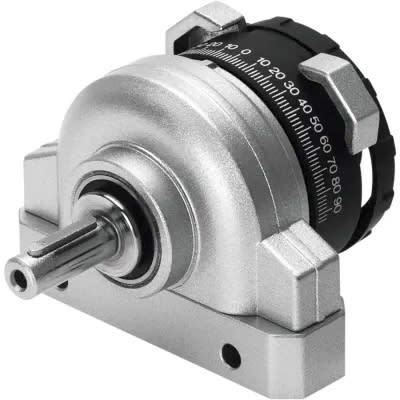 Danee: Allied supplies over 188,000 pneumatic and fluid control products manufactured by many of the industry's most trusted brands, including SMC Corporation, Festo, Norgren, Metal Work, Fabco-Air and Bimba. Our inventory consists of more than 31,000 air prep products, 25,000 pneumatic solenoid valves, 16,000 fittings, 15,000 pressure sensors and switches and 12,000 vacuum products. It also offers nearly 10,000 manifold bases and serial interface units, more than 4,500 mechanical valves, 3,300 flow control, tubing and air hose products, 2,000 manual valves and 1,000 hydraulics products, as well as hundreds of pumps, auto switches, mufflers, silencers, and process, soft start, and check valves and dozens of proportional control valves and pneumatics tools.
Mohannad: Additionally, we are proud to offer more than 47,000 actuators, which are a critical element of modern pneumatics systems and are used to create rotary or linear motions such as clamping, punching or pushing. The type of actuator needed largely depends on the application. Options include single-acting actuators that allow for a single linear motion, double-acting actuators that push a piston both forward and backward and rotary actuators that create a turning motion. We also recently started offering compressors from leading brands in this field.
Danee: Allied also stocks a wide range of complimentary pneumatics products and accessories that are always ready for next-day delivery to help reduce downtime. Solutions in this category include a selection of vision sensors and proximity sensors, as well as a variety of wires and cables including multi-conductor cables, D-sub cables, and both industrial and rectangular cable assemblies.
Why should customers come to Allied for pneumatics solutions?
Mohannad: Both the variety of products Allied offers and the convenience with which they can be shipped to the customer — with next-day delivery — are unmatched in the industry. We are very much a one-stop-shop for pneumatic systems. But beyond that, I would argue that we are also unmatched in our experience and knowledge. At any moment, a customer can connect with a member of our team to brainstorm pneumatic solutions that best meet their needs, as well as educate themselves on the vast pneumatics product landscape.
Danee: Allied also proudly offers a large and growing number of pneumatics solutions through our private label, RS Pro by Allied. For example, we now offer almost 1,000 different pneumatic fittings — which come in barbed, push to connect, quick connect and threaded connection options and coupling, elbow and fitted assortments — as well as hundreds of pneumatic tubing products and pneumatic and fluid control valves. Additionally, RS Pro by Allied offers pneumatic instrumentation equipment, flow and speed controls, fitting accessories and pneumatic actuator accessories, vacuum and pressure switches, pneumatic mufflers and silencers, air compressors and pumps and air preparation and treatment solutions optimized to satisfy the specifications for many different applications and industries.
Do you have any final thoughts or advice to share about pneumatics?
Danee: All of the new pneumatics technologies available are exciting, but companies don't have to take drastic measures to dramatically improve their pneumatics systems today. Upgrading your flow and speed control applications with new products from SMC Corporation, Festo, Norgren, Metal Work Pneumatic, Bimba and RS Pro by Allied can help minimize issues with manufacturing processes, for example. Even small changes, like installing a bigger knob on the flow control or an improved display, can pay dividends down the line.
Mohannad: There is no way around it; pneumatics is a huge category. The breadth of our inventory in this space gives us a huge advantage over our competitors, but we understand it can be overwhelming. We stock the most well-known and well-respected brands in the industry, but all of the offerings in a particular product may not be right for you. So, please reach out to us and leverage our experience and expertise. We're happy to help you choose the best products for your unique applications; that's what we're here for.
Additional Information
For more information about Allied's extensive portfolio of pneumatics solutions, please visit the links embedded throughout this article. For assistance identifying and the pneumatics solutions optimized for your unique application, please contact your local Allied representative at 1.866.433.5722, email TechnicalProductSupport@alliedelec.com or reach out to the technical support team online.
How helpful was this article? Click a star to rate.
[

4

votes so far. Average rating of

5

]