Schneider Electric LC1F150
Resources

Datasheet
Pricing (USD) & Availability
Specifications
| | | |
| --- | --- | --- |
| Contact Current Rating | : | 150A |
| Mounting Style | : | Plate |
| Number of Poles | : | 3 |
| Power Rating | : | 80 kW |
| Series | : | TeSys F Series |
| Standards | : | EN 60947-4-1 ; IEC 609474-1 ; IEC 60947-4-1 ; JEM 1038 |
| UPC Code | : | 785901156116 |
Overview
Schneider Electric TeSys F Series – High-powered 3 Pole Contactors Suitable for Motor Control up to 1000 A and Power Switching up to 2600 A:

TeSys F is a range of high current contactors from 115 A to 1000 A designed for AC-3 applications and from 200 A to 2600 A for AC-1 applications. TeSys F series of contactors are specifically designed for the most demanding motor and power switching applications.

Features:

TeSys F offers high performance in motor control & power switching applications

Proven reliability with high mechanical and electrical durability

Combined with the LR9 electronic relay or GV7 motor circuit breaker, AC-3 contactors are the ideal motor starters offering quick & simple selection

Shared accessories across the range offers greater flexibility and reduced inventory

Withdrawable-type coils enable fast and easy maintenance

TeSys F contactors guarantee electrical coordination with fuses and circuit breaker offers

2 pole (400 A, 500 A & 630 A), 3 pole (115 – 2600 A) & 4 pole (115 A – 780 A) contactors

Pre-assembled star-delta motor starters (185-375 kW/440V AC), 3 pole AC-3 reversing contactors (115 A – 265 A) & 4 pole AC-1 change-over contactors (200-350 A)

Separate components and kits available for customer assembly of motor starters, reversing and change-over contactor solutions

Wide range of AC (40-400 Hz) and DC operating coils

Terminal connections suitable for connecting bus bars & cables

Wide range of common accessories to improve flexibility, functionality & safety

Complemented by Class10/20 LR9F type electronic thermal over-load relays and TeSys GV7-R circuit breaker for motor starter solutions

Suitable for switching of motors, lighting, heating, capacitors, auto-transformer starting, rotor circuits of slip-ring motors, etc.

Applications:

Machinery, HVAC, Hoisting, Mining & Metals, Oil & Energy, Utilities, Wind turbines, Photovoltaic, data centers, etc.

Switching of resistive, inductive, capacitive and DC circuits

Frequency drives and soft starters

Light distribution circuits, induction furnaces, etc.




People Also Bought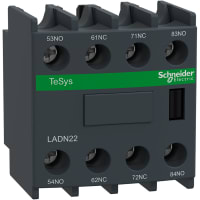 Schneider Electric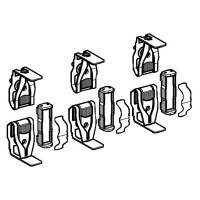 Schneider Electric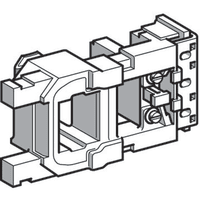 Schneider Electric
* Products listed as "People Also Bought" are not recommended accessories and may not be compatible with the primary product.


Product Added to Cart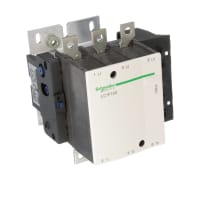 TeSys LC1 3 Pole Contactor; 150 A; 80 kW
Quantity added: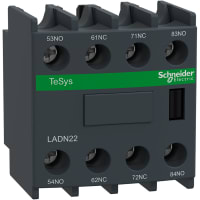 Schneider Electric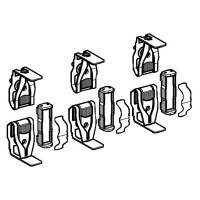 Schneider Electric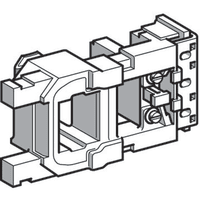 Schneider Electric