Phoenix Contact 0902072
Circuit Breaker; Thermomagnetic; 1-Pole; 10 A; DIN Rail Mount; UL 1077
Resources

Datasheet
Pricing (USD) & Availability
Availability
26 can ship immediately.
17 on order.
| Product Attribute | Attribute Value | Search |
| --- | --- | --- |
| Series | TMC 8 Series | |
| Current Rating | 10 A | |
| Mounting Type | DIN Rail Mount | |
| Number of Poles | 1 Pole | |
| Standards | UL Recognized ; cUL Recognized ; cULus Recognized | |
| Type | Thermal/Magnetic | |
| Approvals | CSA, UL Recognized, cUL Recognized, EAC, cULus Recognized | |
| Primary Type | Circuit Breaker | |
| Alternate Mfr Part Number | TMC 61C 10A | |
| UPC Code | 4046356557450 | |
Overview
Phoenix Contact TMC 8 Series -UL Listed 489 Circuit Breakers:

The TMC 8 series is Phoenix Contact's line of UL Listed 489 breakers and is ideal for a wide array of applications, from machine building, oil and gas, and water/wastewater, to energy, transportation, and telecom. With multi-pole options, our breakers can satisfy a variety of needs while safely protecting your equipment and systems from overcurrent disturbances.

These UL 489 Listed circuit breakers provide required fundamental branch circuit protection. They safely open circuits during overload and short-circuit events, which prevents the wiring from causing fires. The TMC 8 series breakers are available in 1-, 2-, and 3-pole options, with B-, C-, and D-trip curves, to accommodate a variety of applications. The breakers also include visual trip status indication and several accessories, including auxiliary contact, alarm contact, shunt trip, and cuttable busbars. Designed to handle an interrupt capacity of 10 kA IC at up to 277/480 V AC and 125 V DC, the 17- mm DIN rail-mounted breakers are ideal for a wide range of applications. In addition to the UL Listing, the TMC 8 breakers also have international approvals for global use.
Trip-free design:
With safety a key priority, our innovative breakers incorporate this feature to open during an overcurrent event, even if the switch is held closed.

Snap-action mechanism:
Everyone wants a product with an exceptional life span. This design inherently creates a longer-lasting product by eliminating contact welding and reducing contact wear and pitting.

Flexibility in innovation:
Not only do the TMC 8 series breakers come in 1-, 2-, and 3-pole options, each one also comes in B-, C-, and D-curve options to ensure the proper trip speed based on your end devices. There are also a variety of accessories to further increase your system's functionality including an auxiliary contact, alarm contact, and shunt trip. Our breakers can also be bussed together utilizing our cuttable UL Listed busbar.

Features:

1-, 2- and 3-pole circuit breaker

UL 489 Listed

1-63 A (1-32 A for 3-pole)

Up to 277/480 V AC (125 V DC)

10 kA interrupt rating

B-, C-, and D-trip curves

Allows remote trip

Indicates if tripped

Overcurrent trip indication

Not activated by manual operation of actuator

Busbar Features:

Cuttable busbar

Multi-pole, cuttable busbars

Cut-and-cap installation

80 A rating

Accessories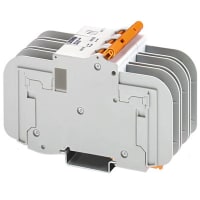 Phoenix Contact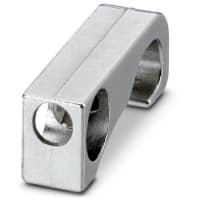 Phoenix Contact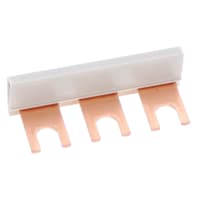 Phoenix Contact
People Also Bought
* Products listed as "People Also Bought" are not recommended accessories and may not be compatible with the primary product.


Product Added to Cart
Circuit Breaker; Thermomagnetic; 1-Pole; 10 A; DIN Rail Mount; UL 1077
Quantity added: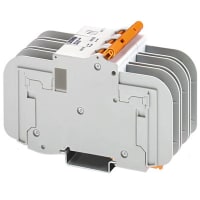 Phoenix Contact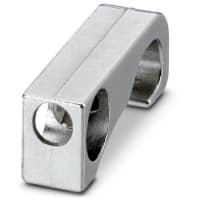 Phoenix Contact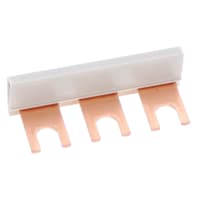 Phoenix Contact