Newsroom
Press Releases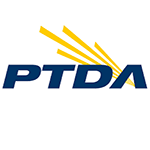 PTDA Welcomes Allied Electronics & Automation as a New Distribution Member
Chicago, Ill. - July 30, 2020 — The Power Transmission Distributors Association (PTDA), the leading association for the industrial power transmission/motion control (PT/MC) distribution channel, welcomed six new member companies.
New Distributor Members
Allied Electronics & Automation (Fort Worth, Texas) is a high-service distributor of automation and control, electronic, electrical, mechanical and maintenance products from more than 450 world-class suppliers. With sales offices across the Americas, a focus on digital customer experience, ship-to-order accuracy and more than 3.5 million parts available for purchase online, engineers, designers, maintainers and purchasers trust Allied to provide a wide range of solutions across the entire product lifecycle. "As a leader in the distribution of industrial automation and control products that are critical to the design, operations and maintenance of modern industrial factories, the opportunities for industry collaboration and advocacy that come with PTDA membership are ideal for us at Allied. Through this opportunity, we look forward to cultivating relationships with new suppliers, manufacturers and customers in the future," said Ken Bradley, president, Americas Region.
Consolidated Bearings Company (Cedar Knolls, N.J.) is an authorized wholesaler of precision bearings and related products, providing their customers access to the world's best manufacturers from one reliable source. Established in 1932, they have remained steadfast in their mission to always put the customer first and continue to lead the industry due to our constant dedication and ongoing investment in customer service and quality products. "PTDA provides us with an opportunity to engage with industry leaders. The excellent educational offerings along with the valuable networking events makes our membership essential in this leading association for the industrial PT/MC distribution channel," said executive vice president, Daryl Rubinstein.
Global Parts Source dba Industrial Electric Service (Safford, Ariz.) is a family-owned and operated business with over 45 years of experience providing quality industrial parts. They know how important it is for the customer to get the right part as quickly as possible, so they have over a hundred thousand products from the best brands. They provide local delivery and fast shipping world-wide.
McNaughton-McKay Electric Company (Madison Heights, Mich.) is a wholesale distributor with the capabilities, processes, technologies and employees to provide the innovative solutions their customers depend upon to move their business forward. Whether they have complicated process applications or simply need a list of products delivered, they have extensive experience in optimizing the distribution and solutions process to meet their unique needs. "We pride ourselves in both the relationships we share with industry partners and the knowledge we bring to the market. We joined PTDA to strengthen those associations and to help us expand our understanding of the industry," said Bruce White, director of supplier relations.
New Manufacturer Members
Dayco Products LLC (Troy, Mich.) is a global leader in the research, design, manufacturing and distribution of essential engine drive systems and aftermarket services for automotive, truck, construction, agriculture and industrial applications. Dayco's 100+ years of experience in drive systems allows them to equip all customer applications around the world with the most effective drive systems to meet customer specific performance requirements. Dayco's world class global distribution network services the aftermarket industry with a full offering of kits and products to meet each local market's need. "Dayco has launched its new industrial product line with all new formulations and established itself as a true industrial power transmission partner for PTDA members," said Tom Tecklenburg, vice president of aftermarket, North America.
WON ST LLC (Sterling, Va.) provides industries with innovative linear motion & rotating bearing solutions. These are precision products used to be fully integrated into designs. Industries served include semi-conductor, medical, machine tool, packaging, measurement & testing. They manufacture standard & special products to meet customers' needs for the most challenging and demanding applications. "Through PTDA, we look to engage with customers and industry leaders so that we may learn, educate and ultimately build long lasting and productive relationships," said Paul Lee, president.
The Power Transmission Distributors Association (PTDA) is the leading global association for the industrial power transmission/motion control (PT/MC) distribution channel. Headquartered in Chicago, PTDA represents power transmission/motion control distribution firms that generate more than $16 billion in sales and span over 2,700 locations. PTDA members also include manufacturers that supply to the PT/MC industry.
PTDA is dedicated to providing exceptional networking, targeted education, relevant information and leading-edge business tools to help distributors and manufacturers meet marketplace demands competitively and profitably. For more information, call +1.312.516.2100, visit ptda.org or follow us on LinkedIn or Twitter.