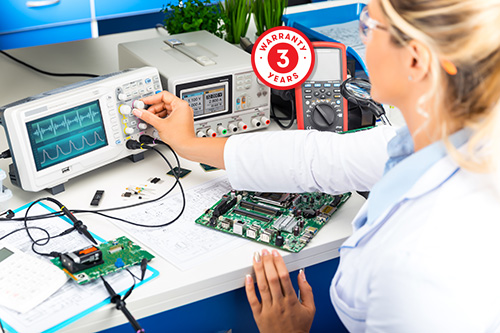 Test & Measure It with the Allied Private Label Brand
Highly accurate, rugged testing backed by a 3-year warranty
RS Pro, the private label brand of Allied Electronics & Automation, offers high-quality and competitively priced products for your test and measurement needs, including handheld and bench DMMs, oscilloscopes, bench power supplies, signal generators, LCR meters and a multitude of testers and accessories.
All RS PRO products and components are backed by the RS Seal of Approval, representing leading industry standards for audit, inspection, test and certification.
Test & Measurement Selection Guide
Electrical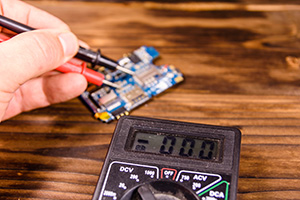 Choose high quality electrical test equipment from RS PRO and get the confidence of knowing your electrical installation is safe and working as expected. In the event of a fault, we have the instruments to detect where the problem lies and where your attention is needed.
Choose from a wide range of digital multimeters, current clamps and test leads, installation testers, power and data tools, insulation testers and much more. When you use RS PRO test equipment you get the reassurance you are using quality products you can rely on.
Electronics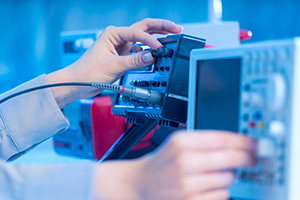 When you use test equipment for electronics engineering or design work, you demand precision and accuracy. Whether the equipment is needed to generate signals, detect, analyze or for advanced circuit development, it needs to be designed for the job at hand.
Electronic component testing also needs precision and great reliability at an affordable price – these are our strengths.
Our range of oscilloscopes, bench multimeters, signal generators, power supplies and more ensures we have what you need at a quality you can trust.
Take a look at our wide range and compare the value with the big brands.
Environmental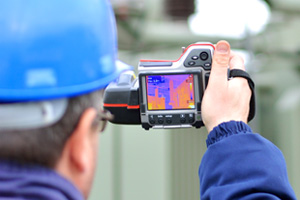 High precision environmental measurement tools and devices give you the ability to comprehensively monitor the ambient conditions.
When measuring and monitoring these environmental conditions or levels within a system, accuracy is essential to maintain safety for both user and public. This is especially true where harmful gases or liquids may be present - you need complete trust in your equipment.
Whether you need to measure air or gas, sound, liquid, temperature or other parameter or simply log data over time, we have the tools for you at a price you can afford.
Why RS Pro?
Every part matters
RS PRO offers customers a choice with the combination of quality, performance and price creating exceptional value.
Choose RS Pro for:
Wide Range of Quality Products for Automation, Panel Building and More
Great Value with Competitive Pricing
3-Year Standard Warranty on Most Products
Rigorously Tested Products
Compliance Certified with International Standards
The RS PRO Seal of Approval is only awarded after a rigorous quality process to demanding international standards.

RS PRO provides customers with a wide range of products with proven quality and prices that can be trusted.
RS PRO is continually expanding the range to meet your every need, making this choice the simplest and most cost effective of all.
Videos
Benchtop Power Supply Features
Digital Oscilloscope Overview
RS12 & RS14 Handheld DMM Features